Indonesian students perform saman dance, a traditional dance from Indonesia in Brisbane.
Tari saman is originated from Aceh, performed in groups using the voice of the singers as the background music and sounds of the dancers clapping on their hands, chest and thighs. The saman dance is widely known as "The Dance Of A Thousand Hands" which demands high consentration and coordination between the dancers.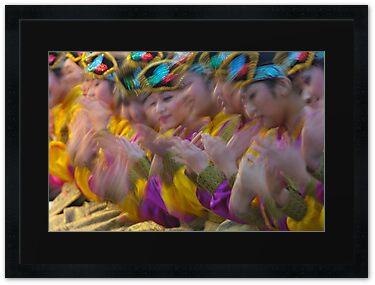 Yup, this picture one of my favorites, love the motion effect, I hope you so.
Canon 5D Mark II