5/14/11 – SOLD one Tee! Thank you very much to the buyer, who wishes to remain anonymous!
10/2/11 – SOLD another Tee.
146 views and 8 favorites on 5/22/11.
5/13/11 – Featured in THE WORLD AS WE SEE IT Group.
5/18/11 – Featured in the FREEDOM IN WORDS & ART Group.
5/20/11 – Featured in REDBUBBLE'S POPULAR TEES section.
5/22/11 – Editor's Choice Award for Tee of the Week in The World As We See It group.
5/27/11 – TOP TEN WINNER in the T-Shirt Challenge hosted by the A Place to Start group.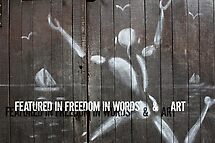 A few years ago, Montanans voted, with an overwhelming majority, to legalize medical marijuana. Since then several distribution centers have opened across the state. Recently, our state legislature decided that we were all morons and that they needed to protect us from ourselves.
They passed a law, Senate Bill 423, which bans distribution centers and punishes any doctor who prescribes to more than 25 new patients in one year. This seems to make sense at first glance. However, it doesn't take into account specialists, like doctors who treat cancer patients. This will force them to choose which patients will have to suffer through chemotherapy. Eye doctors will have to limit the glaucoma patients who would benefit from this drug.
Governor Brian Schweitzer, who doesn't agree with the bill and won't sign it, says he will hold his nose and let the bill pass without his signature.
By closing distribution centers, all patients will have to grow their plants themselves, something that will be difficult for the people who need the treatment the most. The law does allow a provider to grow plants for up to three people, as long as they don't pay for the service.
Read the article in the Missoulian. Also read how the medical marijuana growers are fighting back here. Yes, that is RB's Bryan Spellman in the photo.
- – - – - – - -
May 14, 2011 – Today, a Helena judge ordered the state of Montana to not enforce the law banning medical marijuana providers from advertising because it is a violation of their constitutional right to free speech.
Attorneys for the Montana Cannabis Industry Association have filed a brief asking the court to overturn Senate Bill 423, which became law yesterday.
[from the May 14, 2011 article in the Missoulian]
In a separate motion seeking an injunction to strike down the law, the attorneys asked the court to declare that SB423 violates the plaintiffs' constitutional rights to equal protection, privacy, dignity, freedom of speech and due process. It also mentioned their right to pursue life's basic necessities, including personal health and their right against unreasonable searches and seizures.
In a separate legal brief seeking an injunction against the law, the plaintiffs note that from the initiative's passage in 2004 until 2011, several legislative sessions barely touched the Medical Marijuana Act.
"However, in a feeding frenzy that can appropriately be dubbed its moment of 'reefer madness,' the Montana Legislature spent considerable time in repeated attempts to undo the enactment of the people," the brief said.
The 2011 Legislature first passed House Bill 161, which sought to repeal the medical marijuana law in its entirety. Schweitzer vetoed that bill.
Then lawmakers passed SB423, which the attorneys called "a thinly veiled attempt to accomplish what the vetoed HB161 could not – the outright repeal of the MMA (Medical Marijuana Act)."
It does so by seeking to "choke off access to medical marijuana for those in need by eliminating caregiver producers," by limiting to three the number of patients a provider can serve and by prohibiting any payment to the producer, the brief said.
It said that law then takes "a ham-fisted swipe at the ability of medical doctors to certify patients in medical need by creating oppressive features" intended to dissuade physicians from recommending the use of medical marijuana.
"Worse yet, the users who by definition suffer from a 'debilitating medical condition' are virtually branded as second-class citizens, ranging from serious intrusions into the doctor-physician relationship, to warrantless and unannounced searches," the brief said.
A critical problem with the 2011 changes is that they effectively eliminate producers, the brief said, leaving medical cannabis to "somehow spring up by immaculate conception and be timely available to those patients in need," the plaintiffs' brief said.
It cited plaintiff Charlie Hamp, 79, whose wife, Shirley "Butch" Hamp, suffered from cancer of the esophagus and had an esophagectomy, a serious surgery, that resulted in her weight dropping from 105 pounds to 88 pounds. Doctors suggested she try medical marijuana, and she laces her coffee with a marijuana tincture every morning.
"Under the amendments, her caregiver will be out of business," the brief said. "Of necessity, under the law, her 'provider' will now become her husband. … He is reluctant, but there is no alternative. But Charlie has not a clue about how to obtain seedlings, beginning the grow process, cultivating the plants, how long this will take or ultimately how to manufacture the necessary tincture for his debilitated wife."
All proceeds from sales of these Tees will go toward helping the Montana Cannabis Industry Association fight this new law.