12/6/10 – Featured in the WEEKLY THEME CHALLENGES Group.
I was finally glad to be able to take pictures of the mountain ash that we have everywhere, when I saw the contrast that the snowstorm gave the berries. I played with this photo in Photoshop CS to give it more of a Christmas look.
Original photo taken with a Kodak EasyShare Z712 IS camera.
12/4/10 – TOP TEN WINNER in the Holiday Greetings challenge in the Digital Art Compliations group.
This card, without text: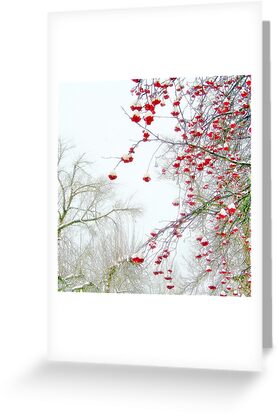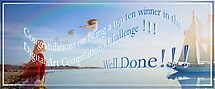 !