547 views on 5/18/11.
This is our normal Spring in Columbia Falls, Montana (USA).
Taken on an April Fools Day outing, and my first lesson in photography from my son, Shaun. This isn't just nature's April 1st joke on us. Every year it's the same. The snow lasts until the end of May. Then, we have a couple weeks of mild weather and it gets hot in the middle of June. We have gotten used to watching Little League games and bringing extra layers of clothing for the times it snows on us.
You can all see why I've been complaining about snow in the Spring here. These are part of the Rocky Mountains, at the edge of the Bob Marshall Wilderness, and a few miles south of Glacier National Park. The river is the main branch of the Flathead, which flows out of the Park.
I've entered this in the Show Us Your Spring challenge in the Hosting Tutorial Class. The only early signs of Spring that we get here is the high water level of the Flathead River, as the snows melt in the mountains.
11/15/09 – Featured in the MONTANA Group.
1/30/10 – Featured in the 4 WINNERS ONLY Group.
2/15/10 – Featured in the SPRING, GLORIOUS SPRING Group.
3/27/10 – Featured in THE WORLD AS WE SEE IT, OR MISSED IT Group.
11/7/10 – Featured in the MOUNTAINS ACROSS THE GLOBE Group.
11/13/10 – Featured in the DEVIANTS REDBUBBLERS Group.
TOP TEN WINNER in the "Winter in the City" challenge, held by the 4 Winners Only group.
TOP TEN WINNER in the Springtime – Photographs Only challenge, in The Amerel group.
TOP TEN WINNER in the Valleys, Hills and Mountains Landscapes challenge in The World As We See It group.
5/18/11 – TOP TEN WINNER in the River with Majestic Mountain Views challenge in the Beach, River and Lake Treasures group.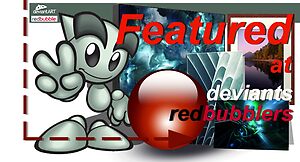 Make: EASTMAN KODAK COMPANY
Model: KODAK Z1275 ZOOM DIGITAL CAMERA
Shutter Speed: 1/512 second
Aperture: F/2.9
Focal Length: 10 mm
ISO Speed: 64
Date Taken: Apr 1, 2007, 1:39:21 AM