G'day Bubblers…having just got back from the land of the long white cloud ~ that be New Zealand.. a few gig of photo's to work on from this awesome place..
This shot looks out to Lake Tekapo with the distant snow capped peaks in the background..The lupins are special at this time of the year and quite a spectacle to photograph with their vibrant colors..mix that with awesome landscape scenes and you have a landscape photographers paradise. Thanks for looking – hope your all well..cheers, Rob…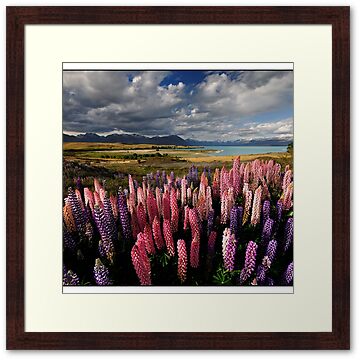 A huge thanks to Inge Johnsson
for recommending this image to the Pay it Forward Group.
This is what Inge had to say..
"I would like to Pay it Forward, by nominating Robert Mullner and his wonderful image Lupinscape. Robert is an incredibly gifted fellow landscape photographer, and I picked this photograph of his because it has everything a grand landscape image should have, great foreground, middleground, and background, as well as a very interesting sky.
Regards, Inge Johnsson"