also available as a sticker: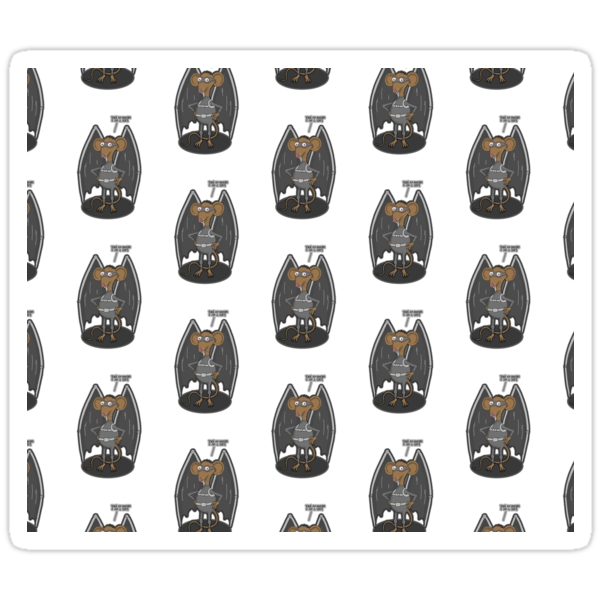 Chester couldn't wipe the smile from his face, despite the quivering twitch that had begun in his cheeks from muscle fatigue.
He had been standing in front of the mirror for nearly an hour now, turning slightly this way and that, admiring the sheen, the fit, the pure magnificent style of his new costume. His eyes glistened with emotion. It felt good. It felt right. He had always believed deep down that he was a bat. And now he could see himself how he had always imagined he should look. He practiced saying "why yes my dear, of course I am a bat. Can you not see my glossy black fur, my delicate but grand wings?" He repeated it several times.
He was almost ready. Not quite yet.. but almost ready to go outside and begin his new life. Just a little longer. A little more practice, and he'd be ready. It felt good. It felt right.
*image notes: hand sketched and inked. colour work and post processing in gimp.
---
| | | |
| --- | --- | --- |
| | - | |