also available as a sticker: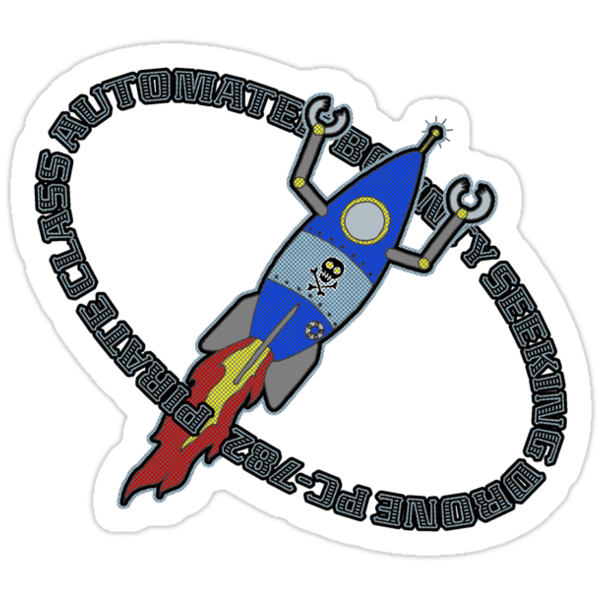 alternate version:

300 years after the "great space race" of the late 20th Century, pirates have started turning the old space junk dumped in the Nebula-9 region into automated bounty seeking drones. This is for two very good reasons; 1) pirates are actually very lazy, so if they don't need to do the work themselves why would they? Science Fiction writers in particular were very disappointed by this fact. . and 2) it turns out that electronic equipment floating freely in space does not age. Hundreds of years later it's still as good (or as bad) as when you left it there. The oxygen-free environment means that no corrosion occurs. This also means that the drones tend to keep on working until they are hit by a comet (or another drone).
*hand inked. colouring and processing in Gimp.
---
| | | |
| --- | --- | --- |
| | - | |