"Antennas Up!" was
Featured in the group All Soft and Cuddlies, April 2011.
A Challenge Winner in "Seeing Red Again" in the Squirrels & Chipmunks group.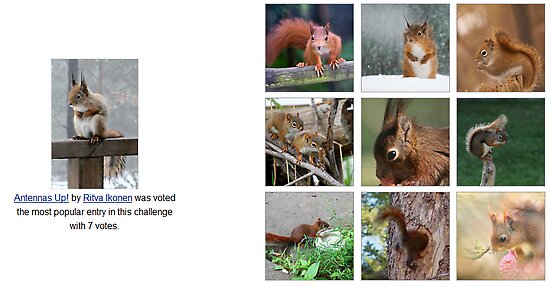 Placed in the Top Ten in the Avatar Challenge, Featured Images Only, All Soft and Cuddlies group.
07/04/2011
The photo is taken in Siuntio, Finland.