Beach scene with 'noise' added. Blueys Beach, NSW, Australia
Editing was done using ArcSoft PhotoStudio 2000 (a very old program, part of the software for a long gone printer)
Nikon Coolpix L4, 4.0 Megapixels, 3x Zoom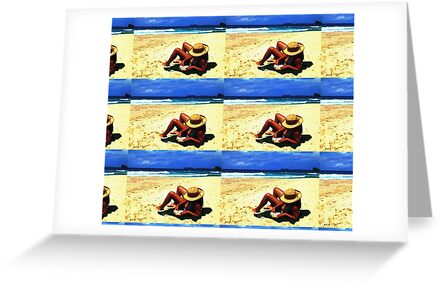 Top ten in CHALLENGE ACCEPTED group's 'Summer Hats' challenge 3/7/2012.
Used as Cover Image for Life's a Beach group's 'People on the Beach…' challenge 20/04/2013.
Top ten in Hat Heads! group's 'Beach Hats' challenge 6/8/2013.