For all the beautiful souls who are confined against their will in a world of someone else's making.
May you break free to fill the world with your beauty.
---
Street wall art in Drewery Place, Melbourne.
The naked figure is hemmed in on all sides by the recess in the brickwork. Above and to the left are more beautiful murals of mythical free spirits.
See The Far-shooter came like night
---
And a half a world away another lonely soul sits, head on knees, waiting for a hand to lift him up, to steady him, and a voice that says "you are not alone, I have seen you."
Loneliness knows no borders, it is a common human pain. Caring for others has no borders either.
Merci, "1morephoto":http://www.redbubble.com/people/1morephoto for your *"Le prisonnier à Paris"*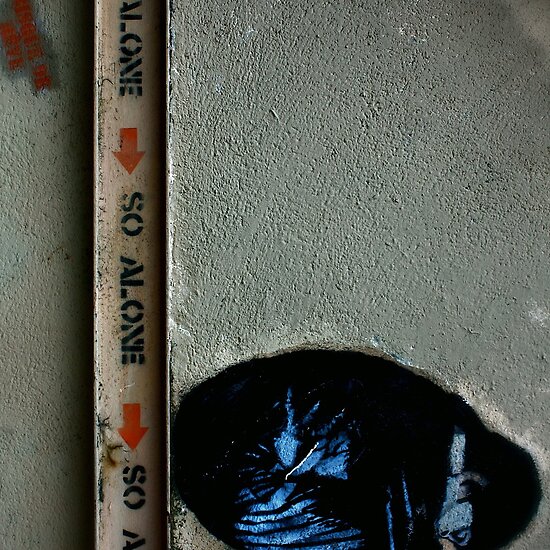 You're not alone …. I'm watching You….by 1morephoto
---