To reveal art and conceal the artist is art's aim.
Oscar Wilde – The Picture of Dorian Gray
---
Art – the fresh feeling, new harmony, the transforming magic which by means of myth brings back the scattered distracted soul from its modern chaos – art, not politics, is the remedy.
Saul Bellow – Nobel Prize in Literature 1976
---
We shall not cease from exploration,
and the end of all our exploring
will be to arrive where we started,
and know the place for the first time.
T.S. Eliot – Little Gidding Quartet
---
Not knowing where to begin is a common form of paralysis. Begin anywhere.
John Cage
---
I believe that photography is just another form of story telling. Although a beautiful landscape photograph is a joy to behold, for me, it is not until there is a person in the image that it becomes a story. When that person is unaware of the camera or ignores it and displays their unique grace, the photograph becomes a compelling story. These are the types of photographs I want to take. I find them elusive and difficult to capture well, but I am sure that the effort will be rewarding as my skills improve.
I hope that the interaction with other photographers, painters and writers on RedBubble will improve my knowledge and skill and help me to capture far better images. RedBubble is a wonderfully supportive community of generous, helpful people, who just by being here, collaborate in the making of creative work.
Collaboration, friendship, understanding, generosity and kindness are what grows communities. Our world needs these human qualities more than wealth, power and politics, which ultimately destroy communities and the human spirit.
Hold the creation of beauty close to your heart as a life-long yearning, and healthy communities will naturally grow around you.
---
Shot in the Heart of Melbourne, 2014 – 6th March to 17th March, 2014

I am part of a cooperative street photography initiative that stages a real, live, photographic exhibition every year. It features Street Photography & Photojournalism captured in Melbourne by Victorian photographers.
Previous years:
Shot in the Heart of Melbourne, 2012 – 21st June to 2nd July, 2012
Shot in the Heart of Melbourne, 2013 – 16th May to 27th May, 2013
To see the collection of photos I am considering for the 2014 Exhibition click HERE
---
If another artist would like to collaborate on an artistic project using my images or stories, I would be more than happy to be contacted via Bubble Mail.
The images and stories on my RedBubble page are not Public Domain.
---
HOME PAGE FEATURE – 1 Dec 2010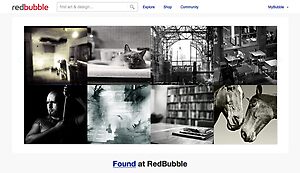 IMAGES IN TOP 10 OF CHALLENGES






















IMAGES or WRITING FEATURED BY GROUPS
Even if a piece has been featured multiple times, it is shown here only once.








































































































COLLABORATIONS or SoJie TRANSLATIONS FEATURED BY GROUPS