Nothing personifies drawing like a plain old pencil, so I took that and the global event that is drawing day as my inspiration, to create this :) nice and simple.
(Oh and I did actually draw this before vectoring it too, so there was drawing involved lol)
My entry for the drawing day 2011 challenge. (Placed 2nd overall, but did not get chosen in the top 5 for drawing day merchandise, sorry guys.)
Placed 2nd in the redbubble votes! but missed out on a spot in the final 5.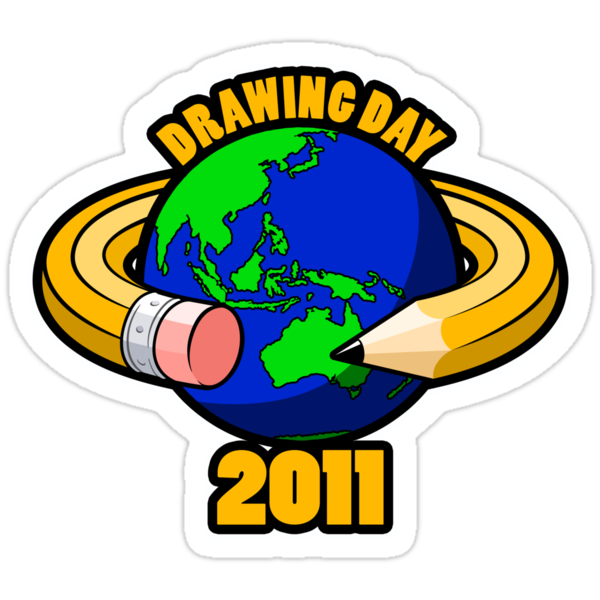 Drawing Day is a worldwide drawing event which encourages everyone to drop everything and draw for the sake of art and creativity. The aim is to get artists across the interweb to create and upload 1 million drawings within 24 hours. Drawing Day 2011 falls on Saturday the 4th of June. RedBubble artists have always been great supporters of Drawing Day and this year the organisers are offering you the chance to create a Drawing Day design which will appear on Drawing Day merchandise. For more information about the day and why it exists, visit the Drawing Day website.
You may also like my aperture science calendar.


And remember, YOU choose what month to start it on ;)