Favs: 25 as of 1-24-13
I take a moment
At end of day
To praise your work
In my usual way.
I gaze in wonder
At all you've designed
Just for my pleasure
All so perfectly aligned.
I praise and I thank you
As I quietly pray.
In peaceful reflection
At end of day. . .
a rhonda original© 2012
On my drive home from the Sage / Hemet area on 12/4/11 I saw a lone tree on a hill. The sun was just starting to set so I stopped to shoot some photos. Just as I was taking the first few photos, little birds started to fly into the tree. I was so thrilled, they just continued to flock into the tree by the hundreds. The tree ended up looking like it was covered in little leaves.
In the Temecula Valley area, Riverside County, CA, USA

Hideway ~ Karen & the Kids
Facebook | ZAZZLE | Deviant Art | Blog | BlueCanvas | Flickr
2 photographs of the same subject blended in PSCS2. Tonal changes to create a B&W image. Mirrored to create a reflection effect using a displacement map & Redfield ripples filter. Originals shot with a Kodak EZS MZ990
All birds are real & not added.

Facebook | ZAZZLE | Deviant Art | Blog | BlueCanvas | Flickr


Jan 26, 12 One Tree at a Time


Jan 18, 12 California Sound


Jan 16, 12 Style, Class, Elegance, Excellence


Jan 15, 12 A Moment in Time


Jan 13, 12 Superbly Visual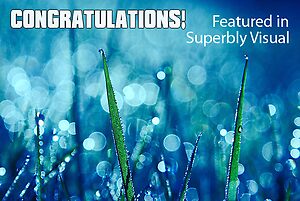 Dec 15, 11 Quality Art & Photography


Dec 13, 11 Nature in It's Entirety


Dec 11, 11 Altered by Imagination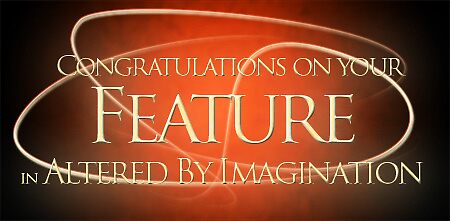 Jan 26, 12 TOP TEN Black & White Photography Manipulated Creatively


Comments: 116
Favorites: 25
Views: 688
Features: 10
Images are copyrighted © 2012 by RestLeSsD Graphics. All rights reserved.
All photographs, images, and text by RestLeSsD Graphics is the exclusive property of RestLeSsD Graphics and is protected under United States and international copyright laws. Please note that copying, displaying or redistribution of this image without the express written permission from RestLeSsD Graphics aka Rhonda Strickland is strictly prohibited. No images are within Public Domain. Use of any image as the basis for another photographic concept or illustration is also a violation of copyright.