Solitary Sentinel a poem by RestLeSsD
The solitary sentinel
Surveys the cerulean sky.
Basking in the sunlit warmth
As clouds move slowly by.
The sky has just now brightened.
The wind is calm and mild.
So different from a moment ago,
When a tempest blew in so wild.
For her tis' a brief moment.
Time to relax and to renew
But only for just a moment
For family duty calls anew.
Back to work right away,
She will fly off by and by
This solitary sentinel,
Up into the blustery sky…
a rhonda original© 2011

Beautiful Piano Music

4-2-12 Image Writing


12-29-11


Original photo shot with a Kodak EZS Z915.


Just a little digital painting of a shot I took of the same tree in my neighborhood, this time a single crow is sitting there. I wanted this to have a sketch feeling to it.
Original shot with a Kodak EZS Z915. Edited in PSCS2 using layer blend modes & desaturation. Used a DAP layer along with a highpass layer.
PS Brushes from Falln_Stock @ Deviant Art
When I sit on my front porch this tree is there across the street & I just love how many different birds come to sit there. This is a lone crow perched on the high branch….
Same tree, different birds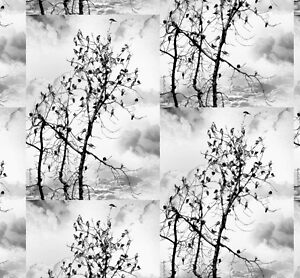 Birds of a Feather After the Storm
by restlessd

Comments: 40
Favorites: 9
Views: 500