Favorites: 40 as of 6-21-13
This is an image that I painted of Queen Nilhsa Eermat from my own memory. She was adorned for the ceremony The Day of Defining Decisions which is a ritualistic coming of age celebration common to her culture, the land of KiakRk in the far east of Cinortloflu. an imaginary sci-fi planet
Mystical Adventures II a poem by RestLeSsD
For as long as she could remember
She would dream within her chamber
That love would surely send her
A heart to hold forever.
And sure enough it happened
While traveling in the highland.
She saw him from a distance
And knew this was her chance.
He was a mighty warrior
With eyes of purest azure.
He played music like no other,
She wished for him to love her.
She listened, hidden secretly
When he dared to strum so sweetly.
They would one day meet discreetly
And then fall in love completely. . .
She started on her scheming
While hoping for & dreaming
That he would feel the same
When the time for meeting came. . .
to be continued.
a rhonda original© 2011

Alpines – Drive (Akira Kiteshi Remix)
Song suggested by my son, Chance ;o)



This is an image that I painted of Nilhsa Eermat from my own memory. She was adorned for the ceremony about to occur; The Day of Defining Decisions which is a ritualistic coming of age celebration common to her culture.
If you may recall there is one who may be included in her important decisions.


Mystical Adventures
by restlessd
Little did he know that
There was one who delighted
In his sweet & tender side,
One whose interest he had ignited.
This one listened secretly
When he dared to strum a song.
One who knew he was very kind,
As well as brave and strong.
This one had set to planning
How she would work to win his heart.
She hoped for him to realize
In her beauty she was also smart.
Facebook | ZAZZLE | Deviant Art | Blog | BlueCanvas | Flickr


2-13-12 Inspired Art


2-11-12 The Comfy Chair



2-3-12 Dynamic Auto Painter


12-30-11 Artists on Facebook


10-23-11 Fractal Perception


9-26-11 ImageWriting


9-15-11 ADAWG


9-12-11 Art Universe


9-9-11 3D Fractals & More


9-8-11 High Quality Images


9-3-11 Before & After


9-3-11 Altered by Imagination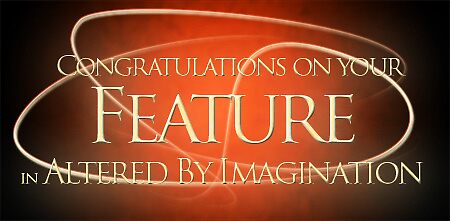 9-3-11 Favourite Fantasy Creations



9-25-11 TOP TEN The 100% Group



9-3-11 Pick of the Week Before & After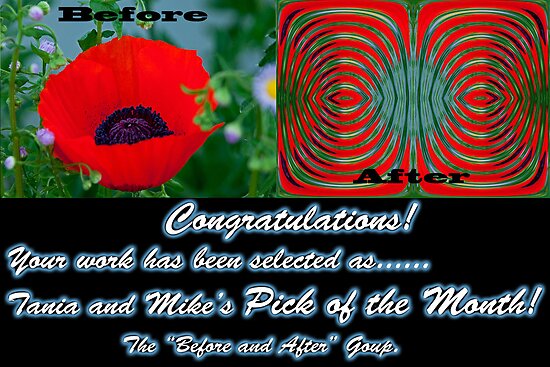 Original shot with a Kodak EZS Z915.
553 MB and over 30 layers in PSCS2. Used blending modes & filters including Fractalius. Background layers painted in DAP & processed in PSCS2.
The robe is a hand painted (Wacom Tablet) pencil drawing that I brought into PS and used several layers of freestock wallpaper textures with clipping masked layers.
Extras: Textures from Shadowhouse Creations
PS brushes from RedheadStock at DeviantArt.com
THANK YOU

Comments: 164
Favorites: 40
Views: 2506
16 Features
Thank you!