Views: 694 as of 2-3-13
Selfish Longings a poem by Rhonda L Strickland
Oh I loved you so,
And I still do.
I put my dreams away
Just to be with you.
Please don't take this wrongly,
I love my children as well.
But there are times when
Upon lost dreams I dwell.
I had such great ideas.
Aspirations beyond compare.
Talent that should've been nurtured.
An ability that was to be shared.
Instead I fell into love,
I gave my heart and soul.
To be a partner in happiness
Became my lifelong goal.
I learned in time that happiness
Is just another word, oher things come first.
When my hopes and expectations
Became a long forgotten thirst.
I'm asking why . . why oh why?
Why am I not fulfilled?
Am I selfish in my longing
For dreams long ago distilled?
What will I tell my children
When they too must make a choice?
Shall I keep my secrets hidden?
Or let them hear my voice?
a rhonda original© 2011
LINK TO THE WRITING
I wrote these words because the look on the face of whom I assume is the mother looks so forlorn, as if all the burdens are on her shoulders; lost hopes & dreams, given up so she could be a wife and raise her children. It just inspired me & this song by Enigma put it into a full perspective. I hope the words convey the idea. Thank you for enjoying this work with me.

Enigma ~ Why
Facebook | ZAZZLE | Deviant Art | Blog | BlueCanvas | Flickr


Aug 18, 11 Back in Black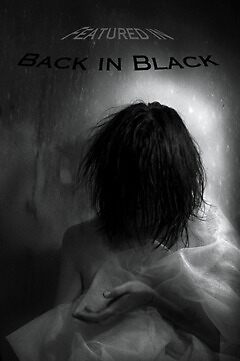 Aug 14, 11 Pink Panther Magazine


Aug 14, 11 Gallery of Pain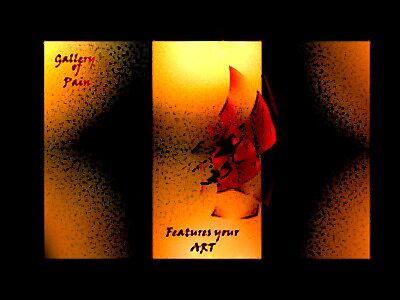 Aug 14, 11


Original image shot June 2011 with a Kodak EZS Z915. Edited in PSCS2 using native filters & textures on blending layers.

A photo of one of the statues from the grounds at Hemingbough, Louisiana, USA. It consists of Greek revival buildings situated in the rolling hills of the Felicianas.
Hemingbough's philosophy is that all people need time to stop and collect their thoughts, their dreams and their prospective on life. Hemingbough provides such a place and has been created for just such a purpose.
Hemingbough is especially sensitive to the special needs of persons of all types, and it extends a warm invitation to them to come and experience the many graces of Louisiana's Hemingbough.
Extras:
Textures from Shadowhouse Collection

Comments: 76
Favorites: 15
Views: 694
Images are copyrighted © 2012 by RestLeSsD Graphics. All rights reserved.
All photographs, images, and text by RestLeSsD Graphics is the exclusive property of RestLeSsD Graphics and is protected under United States and international copyright laws. Please note that copying, displaying or redistribution of this image without the express written permission from RestLeSsD Graphics© aka Rhonda Strickland is strictly prohibited. No images are within Public Domain. Use of any image as the basis for another photographic concept or illustration is also a violation of copyright.