The simplest of pleasures are;
Low clouds across the sky,
Soft rustling of sea oats
Lazy as a dragonfly.
Settling upon a tall blade,
Transparent wings rest there.
Relaxing in the sunlight
As if he hasn't a care.
The island is a haven
For nature at it's best.
The sand & the sea a home
For all to come & rest.
St. George Island, Fl, USA.
a rhonda original© 2011

Relaxing Waves


Jun 22, 11 Nature in it's Entirety


Jun 3, 11 Islands of the World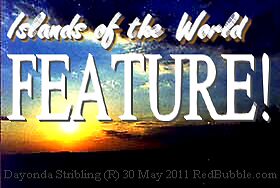 St. George Island, Florida. Original shot with a Kodak EZS Z915 set to manual to create a blurred DOF. Post processed in PSCS2 using native filters to create a duochrome image.

Sales: 2
Comments: 59
Favorites: 19
Views: 947
Uploaded 6-3-11