Don't You Say I Told You So a poem by RestLeSsD
I think back on those past times.
I know I did commit those crimes.
They were so very long ago.
I've served my time, please let them go.
Yet you still hold them in front of me.
No day goes by where you see just me.
In your eyes I am not true.
I'll never be good enough for you.
It is as if I am still jailed.
My heart & soul have been impaled.
My wounds did heal but left a scar,
A constant reminder is what you are.
Can we ever just start over?
Can I stop looking over my shoulder?
Will we ever let the past be gone?
Won't you let me forget my wrongs?
You smile that smile I know says NO.
In your eyes the scorn does show.
In your heart you won't let go.
Don't you say I told you so.
I have to leave now, I must go.
Don't you say I told you so.
a rhonda original© 2011

Fallen – Sarah McLachlan
Poetry inspired by Music inspired by Art inspired by Poetry. . . .


Jan 28, 13


Jan 28, 13


Jun 12, 12


Dec 11, 11

Jan 13, 12


Dec 6, 11


Nov 3, 11


Sep 4, 11


Apr 10, 11


Feb 18 The Group 2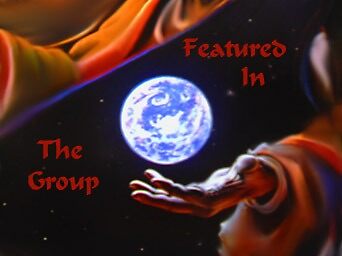 Feb 17 Layered with Texture


Feb 16 Before and After


Jan 23 Inspired Art


Jan 23, 11 Speaking Out


Jan 23, 11 Freedom to Shine



Jan 2012 Exaggerated Emotions – Dispair TOP TEN
Jan 26 Beautiful Grunge Art

The idea for this image & poem has been in my mind for a while. The background image helped bring the idea to fruition. Thank you mjranum-stock for use of the free stock. I have been working on this off & on for about 2 weeks. And finally here it is.
Partially inspired by real life things with a touch of non-fiction imagination thrown in for emotional impact :o). . .

Image created in PSCS2 using layers, masking, blending, texturing, native & external filters (including a Fractilius filter layer) along with digital painting with tablet & pen.
Resources:
Bits & pieces: my own owned stock art
Background image: mjranum-stock
PS Brushes by ObsidianDawn, Falln-Brushes, Nadine-Pau & RedheadStock at"Deviant Art":http://www.deviantart.com
Textures: owned & free-stock from Cameron Gray & SkeletalMess
THANK YOU ALL FOR YOUR GENEROSITY!
Facebook | ZAZZLE | Deviant Art | Blog | BlueCanvas | Flickr
Twitter @ronilou55 | FineArtAmerica | RestLeSs Designs
LINK TO DEVIANTART IMAGE
As of 6-11-13
Comments: 138
Favorites: 28
Views: 1433
Features: 14
THANK YOU