25 Faves & 1412 Views as of 4-27-13
Please listen to the music as it enhances the viewing experience
Looking into this enclosed glass case
My eyes behold so much.
A bejeweled box of memories,
Remembrances of time and such.
The window sill just beyond the ledge
Shows off blooming life for you.
It breaths in deeply for everyone,
Singing silently in blue.
Scattered note cards lie about
Waiting to be read.
Clinging curtains drape the sky,
Covering time outside my bed.
My home, my room, my hiding place
Where music is always near
It is my refuge from the chaos.
I end my days in here.
When I lay my head on down
And close my eyes to dream,
I drift away, calm winds blow.
I float on down the stream.
A stream of lucid musings
Of thoughts beyond what's real.
Of imaginings too grand to keep. . .
Treasured excursions aerial. . .
a rhonda original© 2010
---
Aerial – Kate Bush
Facebook | ZAZZLE | Deviant Art | Blog | BlueCanvas | Flickr
Twitter @ronilou55 | FineArtAmerica | RestLeSs Designs


Oct 3, 10 Fractal Combinations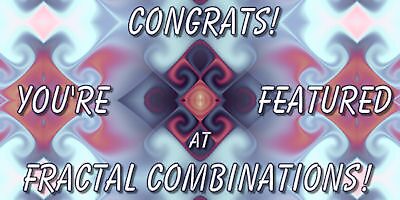 Sept 27 Fractal Universe



Jan 20 TOP TEN C.O.R.E. – Continuum Challenge



On 3 Oct 10 Aerial Excursions Greeting Card 1 – to FeeBeeDee


- Here is what she said – 'This will go in my art journal to inspire me to write! Thanks, Phoebe'
THANK YOU FeeBeeDee!
All original fractal flames created in Apophysis. Combined in PSCS2 using blend mode layering.


Extra resources:
PS Brushes from Obsidian Dawn, Nadine Pau & Falln_Stock at Deviant Art
THANK YOU
As of 4-27-13
Sales: 2
Comments: 99
Favorites: 25
Views: 1412
Uploaded 9-26-10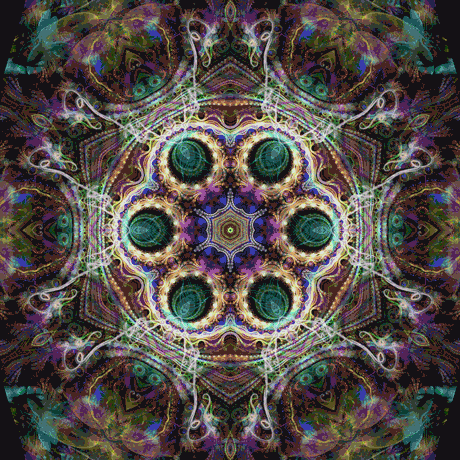 © RestLeSsD