Views: 697 as of 4-18-12 Apophysis 3D Hack Fractals layered in PSCS2
Fire On High a poem by RestLessD
Look upon the sunrise
With accentuated eyes.
View the flames before you
Engulfing variegated skies. . .
Prismatic clouds embracing.
Our hearts wrapped up in lacing.
As grasping hands reach up
For a stimulating tracing.
A magnificent diaphanous panoply
Clouds alight the brightening sky,
Our own Aurora Borealis
A glorious Fire on High. . .
a rhonda original 2010©

Fire On High – Electric Light Orchestra
Facebook | ZAZZLE | Deviant Art | Blog | BlueCanvas | Flickr


Jul 7, 11 Creation


Oct 17, 10 Heart & Soul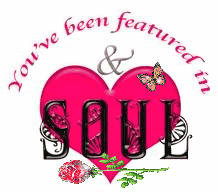 Oct 15 Globes, Spheres & Curves


Sept 26 Inspired Art


Sept 26 Freedom to Shine


Sept 26 Image Writing


Sept 25 Abstract Digital Art & Writing


Original fractal flames created in Apophysis 7.0 taken into PSCS2. Digital magical manipulation created with the flames below.

A is for digital Aurora Borealis

Comments: 104
Favorites: 23
Views: 697