Behind Blue Eyes – The Who
Inspired by:
Behind Blue Eyes Written by Pete Townsend of The Who
No one knows what it's like
To be the bad man
To be the sad man
Behind blue eyes
No one knows what it's like
To be hated
To be fated
To telling only lies
But my dreams
They aren't as empty
As my conscience seems to be
I have hours, only lonely
My love is vengeance
That's never free
No one knows what it's like
To feel these feelings
Like I do
And I blame you
No one bites back as hard
On their anger
None of my pain and woe
Can show through
But my dreams
They aren't as empty
As my conscience seems to be
I have hours, only lonely
My love is vengeance
That's never free
When my fist clenches, crack it open
Before I use it and lose my cool
When I smile, tell me some bad news
Before I laugh and act like a fool
If I swallow anything evil
Put your finger down my throat
If I shiver, please give me a blanket
Keep me warm, let me wear your coat
No one knows what it's like
To be the bad man
To be the sad man
Behind blue eyes
P is for Pain


May 18, 11 Tuesday Afternoon


May 5, 11



May 4, 11 Artistic Assignments
May 4, 11 Quality Textures, HDR & Photography


Oct 17, 10 Digital Art Compilations


Oct 11 #1 Artists of Redbubble


Oct 3 Inspired Art


Sept 15 Cees Fun & Artsy Friends – Pathos and Beauty


Sept 11 50+ Group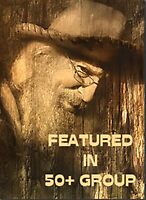 Jul 25 Retro Conglomerate


Jul 17 Breaking the Boundaries


Jul 9 Self Expression


Jul 7 Layered Up


Jul 7 Speaking Out


I can remember the exact spot where I was when I first heard this song. It was 1971 & I was in Seal Beach, CA walking through a head shop on Main Street. This song came on & I loved it. I was fortunate enough to get to see The Who in 1976 at Anaheim Stadium… I still have the ticket stub to this show (see it in the description) and a dog-eared program. Ah the 70's. . . good times, bad times, you know I 've had my share….
I hope you enjoy this as much as I did creating it…
_a rhonda original©
Facebook | ZAZZLE | Deviant Art | Blog | BlueCanvas | Flickr
Twitter @ronilou55
This is a pure fantasy image. I created this because this is what the song reflects to me. I heard this song and I just had to create this image. The model is my husband, Nick – he is over 50 :o).
Original photos shot on Jul 4, 2010 with his permission to create this agonizing painting. Please know that this picture story is fictional as inspired by the words to this song. There is no resemblance to the personality of the model and the image is created for pure artistic enjoyment.
My own photos digitally enhanced in PSCS2 using all my own resources. Faces processed using a subtle Dragan Effect.
Original ticket stub to the concert in 1976 :o)


Comments: 148
Favorites: 23
Views: 1003
12 Features