Indifference a poem by RestLeSsD
Please listen to the music as it enhances the viewing experience
Indifference, it stands by my side.
Even though I hoped it would hide.
The time it takes away from me
Is the time that it should take to see.
Yours and mine, theirs and ours
What difference does it make.
If you are with out & I am not
Whose turn will it be to take?
Apathy turns empathy
Into just another word.
To just pretend it does not exist
Is pretty damn absurd..
Indifference, what's the difference
From ignorance and bliss?
Will we ever just stop and look,
And put our hand over that fist?
Hiding behind
A mask of indifference
a rhonda original©

Indifference – Pearl Jam
Music is not owned or created by me
This is dedicated to myself in the hope that I will not fall back to hiding behind a mask of indifference
Facebook | ZAZZLE | Deviant Art | Blog | BlueCanvas | Flickr
Twitter @ronilou55 | FineArtAmerica | RestLeSs Designs


Sept. 3, 11 Art Universe


Sept. 3, 11 Altered by Imagination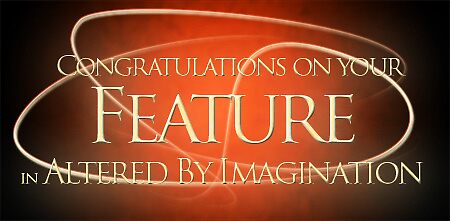 Mar 11, 11 Fantasy & Mystical Things


Sept 23, 10 ImageWriting


Jul 11, 10 Fractal Abstracts



May 31, 10 Art Inspired by Poetry



Oct 15 TOP TEN Back in Black-Masquerade Ball
Several fractals created in Apophysis 3D Hack, mirrored & digitally treated in Photoshop. Overlay texture using the Fractalious filter.
Original Fractals

Stock image used parts of a Face from StockXchnge
PS brushes by Redheadstock THANK YOU

Comments: 103
Favorites: 18
Views: 1929
THANK YOU