Please listen to the music that goes with this
They stood encircled by the skies.
This was the love of both their lives.
They each knew from the very start
No other being would hold their hearts.
They whispered softly their goodbyes.
He tenderly kissed her tear-filled eyes.
Their embrace should never end.
But the laws would by no means bend.
Would he return to her whole?
Would his mind be shattered and torn?
She could not dare to tell him
Soon his child would be born.
If he knew of this wonderful event,
He would not leave, rules would be bent.
The law was firm and could not be ignored.
This was his obligation, first duty of a lord.
He touched her cheek with a rugged hand.
He tenderly stroked her wedding band.
She grasped his palm and kissed it lightly.
She told him she would dream of him nightly.
Then off he rode into the cloudy day.
She promised to remember him just this way.
Her beloved husband, this gentle man
Was now a warrior, defender of this land.
His future now was so unsure.
Her love for him was completely pure.
Together they created an entity.
Who now would become her serenity.
a rhonda original 2010©

La Serenissima – Loreena McKennitt
Someone told him and her fears were realized. He made a grave error. THIS IMAGE tells what happened next. rls
Facebook | ZAZZLE | Deviant Art | Blog | BlueCanvas | Flickr


2-3-13


Jan 15, 13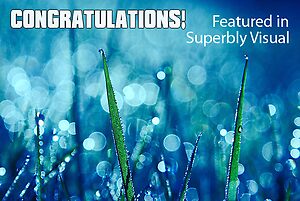 Jan 13, 13

Jul 22, 11 Art Universe


Jun 21, 11 High Quality Images


Jun 20, 11 Grunge it Up


Jul 30, 10 Inspired Art


Jul 21, 10 ImageWriting


May 19, 10 Digital Art Compilations


May 2, 10 Retro Conglomerate


Apr 2, 10 Around the World


Mar 31, 10 Before and After

Inspiration: Image, Poem, Song, not necessarily in that order.
My start image:


I started with this image shot with my Nikon CP8400. This is a tree near my home in Canyon Lake, Southern CA, USA. It is Winter and the tree leaves are mostly dead. It's so old it's hard to tell if the leaves will come back this Spring. I will keep an eye on it and hope to take a picture of it in full bloom.
UPDATE: Sad news; This tree has been cut down. It never bore a single green leaf so it was certain that it had died. The original image was shot in March 2010 and on May 3rd of the same year the tree was removed.
Image created in PSCS2 using blending modes & layer masks including a DAP layer.
Stock images used:
Texture by SkeletelMess
Also bits and pieces of freestock images from:
DeviantArt & stock.xchng THANK YOU

Comments: 202
Favorites: 41
Views: 2643
14 Features
THANK YOU^*
^Uploaded Mar 31, 10