Once upon a time,
Or two times it would seem
There was a little dog
Who lived only to dream.
He slept all day
And all of the night
Just so he could spend
His life in dream-flight.
His home was a castle
Way up on Lenoir Hill.
His dreams were spent searching
For that ultimate thrill.
He watched at the shoreline
For conflict and danger
No one was allowed,
If they were a stranger.
But if you are a friend
Of Princess Maggie May
You would be welcomed gladly
To come visit any day.
Now back to his dreams
There is one that's the best
This one he keeps dreaming
More than the rest.
In this dream he has wings
That carry him away
To fly above the ocean.
To soar over the bay.
He is free and so light
As swift as a dragonfly
He hovers in slow motion
He races up to the sky.
He thinks of biscuits and bones
And chasing a moonbeam.
He is the great protector
In his extraordinary dream.
In his sleep there is a whimper.
He is running it would seem.
I watch him nap and I wonder. . .
What do dogs dream?
a rhonda original© 2010
( Sales: 3 Greeting Cards)

Eels – Need Some Sleep
Facebook | ZAZZLE | Deviant Art | Blog | BlueCanvas | Flickr


Oct 9, 10 Vintage Art Storybook


Jun 18, 10 ImageWriting


May 19, 10 All Around Florida


Mar 22, 10 Enhanced Photos


Mar 22, 10 Art Inspired by Poetry


Mar 7, 10 Paws N Claws


Mar 7, 10 Photo Manipulators


Mar 7, 10 All Original Blends


Mar 6, 10 Before and After


Sales: 3
Comments: 209
Favorites: 34
Views: 1768
9 Features ~
THANK YOU


Jan 27, 11 All in Editing ~ Castles


Jan 19 NEW CREATIONS OF BEAUTIFUL COLOR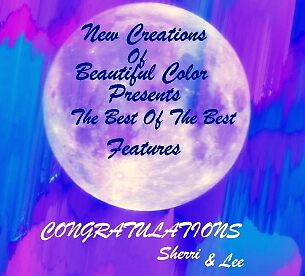 May 4 phoDOGraphy – Story Time



My original image:


Shot with my Nikon CP8400. This is my daughter's dog, Peanut photographed on our last trip to St. George Island, FLA. He is thought to be a Feist mix which is a type of Chihuahua. They are bred to climb trees to catch squirrels. She rescued this little guy, when she found him he was very thin, full of ticks and near death. Her wonderful neighbors pitched in money so he could be taken to the vet and his little life was saved. He doesn't forget it either, he loves his mommy and he loves his 2nd home at the neighbors house.
This image was digitally created in Photoshop. Painted layers in DAP.
Blended in are some of my own fractal flames created in Apophysis 3D Hack and fractal objects created in Incendia. Used native and external filters including Redfield Ripples & Fractalius. I used bits and pieces of free stock images from
stock.xchng & various PS brushes from:
ObsidianDawn
Falln-Stock
NadinePau
Artistic Assignment: Created for my upcoming children's book