The book fell open to
The page that I have read
So many times before.
The wind scatters about
The days not long ahead.
Yes, tis too familiar a song I hear.
Just the tune,
Slow and precise.
No words are needed
To convey its' meaning.
This path is worn
Yet my footprints are still
visible from a time
not far behind.
Oh yes, I have been this way before.
Yet each time it's just as painful as before.
And if the truth be known,
It always hurts me more.
I stand – alone – walking this road,
reading this page, hearing this song.
Wondering if it will last,
And wond'ring just how long.
a rhonda original©
Image:
My 1st attempt at the Dragan Effect.
I used a stock image from:
stock.xchng "Image ID: 74756 ":http://www.sxc.hu/photo/74756
shot by L. Humble – thank you

Man of Constant Sorrow – by Ralph Stanley
TOP TEN
Mar 9 Dark Artists, Dark Art
Jan 5 Oh So Emotional – SAD
Jan 8 Color Me A Rainbow



Dec 10 Layered with Texture ~ Beards'N Whiskers


Nov 23 50+ Group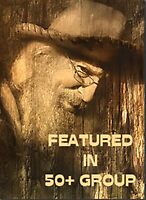 Aug 13 Heart & Soul – a Writers Group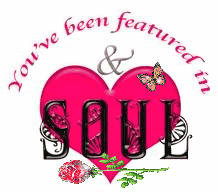 Jul 31 Redbubble Boomers
Apr 24 Moody & Evocative


Mar 29 Art Inspired by Poetry


Mar 27 Layered Up

Mar 17 Tuesday Afternoon


Mar 9 Dark Artists, Dark Art
Jan 25 Men Appreciation
Jan 15, 10 Mature Men
Dec. 24, 09 Color Me A Rainbow – Orange

Dec. 22, 09 Oh So Emotional


Dec. 13, 09 Remember When


Dec. 8, 09 Image Writing

Inspired Art

Dec. 5, 09
The Art of Pain
#1 Artists of Redbubble



Comments: 174
Favorites: 26
Views: 1440
S is for Sorrow & Sadness
My artistic assignment was to complete the Dragan effect & create a writing that conveyed the feeling I thought was projected by this image.