Please listen to the music below that inspired this work.
Something that looks colorful & happy from the outside can be covering a web of lies, deception & pain. A beautiful facade. A deeper look may reveal more than meets the eye.
Look a Little Closer
You Promised Me Forever a poem by Rhonda Strickland
You are so good to me,
You love me so very much.
If it wasn't for your love for me
I would not be good enough.
If only I would remember this,
I wouldn't make you mad…
You told me you were sorry
For those awful things you said.
I know now that It was my fault,
I don't deserve your love.
I'm foolish to think otherwise,
You remind me with a shove.
But you apologize and hold me,
Beg forgiveness for what you've done.
If only I had just obeyed you,
You would not have needed the gun.
You promised me forever
This promise to me you gave.
Now I am yours forever,
Buried in an unmarked grave. . .
Rhonda Strickland©

Island by Heather Nova
Abuse comes in various forms; physical, sexual, verbal and emotional. . .
Any form is unacceptable.
A hit, a kiss, a kick, a kiss. . . he's too scared to hit me now, he brings flowers instead. . .
Facebook | ZAZZLE | Deviant Art | Blog | BlueCanvas | Flickr
Twitter @ronilou55 | FineArtAmerica | RestLeSs Designs
Honored to be Featured:
4-5-13


3-19-13


4-8-12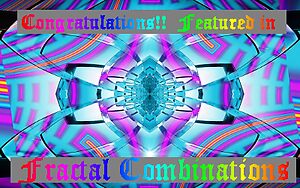 3-25-12


3-17-12


Mar 2012


Mar 2012



Jan 25, 12 #1 Artists of Redbubble


Jan 18 The Patchwork
Music Inspired Art

Inspired Art Group

Abstract Digital Art & Writing Group


Nov. 30 Oh So Emotional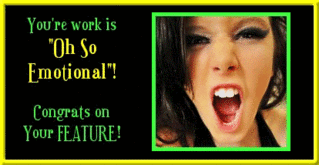 This is an edit of the original piece. Background & overlay images & created in Apophysis, Fractal Painter & Incendia. Used PSCS6 with filters to blend textures & colors and formulate the appearance of a thought provoking image that correlated my vision with the music and my interpretation of the intent of it. Several blending layers with various Fractalius renderings.
stock images from stock.exchng:
Male Faces from masochisitcannibal at Deviant Art
Female Face from YellowStock at Deviant Art
Texture from Skeletal Mess

Views: 1386