728 views as of 10-20-11
(be sure to listen to the music while viewing & reading)
Tracing images amidst the clouds,
Searching among the stars.
Expecting visions at passing moments,
Hoping its' left no scars.
Standing or moving, feathers cling
To every growing sound.
Trails we follow evenly,
New ways to live are found.
I ask you to love me,
Touch my being.
Ask me to speak,
I'll tell you all I'm seeing.
Catching galaxies on our way
To quiet mountain streams.
Waking minds opened freely
We hear no aching screams.
Heat is prevalent everywhere,
Body, mind and all.
Entirety in its whole
Continues to us it calls.
Once you know, you always will,
This pressed upon your mind.
Yet if again this be sought,
You know not what you'll find.
a rhonda original©
Hummmm… I wonder if you might know the secret behind these words? If you do, ssh, don't tell.
A compilation of fractal images created in Incendia, Apophysis then combined & processed in PWP & Photoshop. Used the Orton Effect to soften a blending layer. Used Fractalius on a blending layer. Or as spiderfingers says: fractals with digital effects :o)

Music: Tangerine Dream – Three Bikes in the Sky


Sept 2, 2010 The Best of Red Bubble



Aug 28, 2010 Group Incendia


Dec 13, 2009 A Fractal A Day


Enchanting Powerful Photo Manipulation


Globes, Spheres and Curves


CORE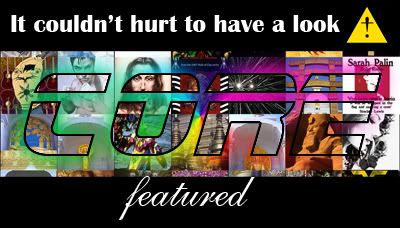 -
728 views as of 10-20-11
thank you