This is a holiday castle located on one of the little planets ruled by the Princess in the LeKtel eLand galaxy. It is called HiList Undor. During squat-tide some of the little islands' grounds becomes accessible. Yet the doorway is always blocked, filled with water.
The Princess is the only person who can enter through the doorway. She can transcend herself into microcosmic dustalian particles and float through the keyhole. This is something that was taught to her when she was still very young. Not many know this legerdemain. It is so secret that in some places it is forbidden to to even think about it.
If anyone else tries to enter there at the bottom it is near impossible because staying filled with water even at squat tide means the hinges on the doorway have rusted and just will not work.
Another difficulty is that it is guarded by a large spider (as you can to tell by the web). The spider's name is Porkfin; he was hand-raised by the Princess and is one of her much-loved guardians.
a rhonda original09©

Oasis by Tarja Turunen
(princess series: hilist undor)


Jan 16 Favorite Fantasy Creations


Jan 6, 11 Fantasy & Mystical Things


Oct 15 Parallel Dimensions


Jul 4 Surrealism
Jun 30 Art and Stories Made for Children


Jun 27 Fantasy Fine Art Composites


Jun 26 Favourite Fantasy Creations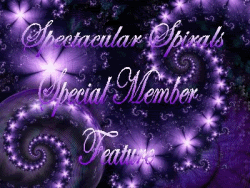 -—————————————-
This is a compilation of several photographs contributed by members to create our own image at the Little Photoshop forum. All images used by their permission not shot by me.
The forum has since closed up otherwise I would give credit to the photographers whose images we all used. Thank you again for them. . . Rhonda
Original Images:

Original inspiration: Home by the Sea Genesis

686 Views as of Jul 7, 2011
Thank you to redheadstock for the Water & Cloud Photoshop Brushes