Facebook | ZAZZLE | Deviant Art | Blog | BlueCanvas | Flickr
Twitter @ronilou55 | FineArtAmerica | RestLeSs Designs


September 2012


Join me at the Juried Invitational Exhibition…
September 2011 ~ Before & After


Mystical Adventures II
by restlessd
August 2011


Featured Artist July 29, 11
NOMINATED FOR A SOJIE
March 2011 Juried Invitational of Solo Exhibition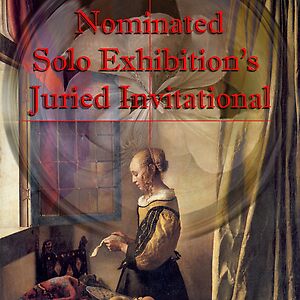 Week of MARCH 12, 2011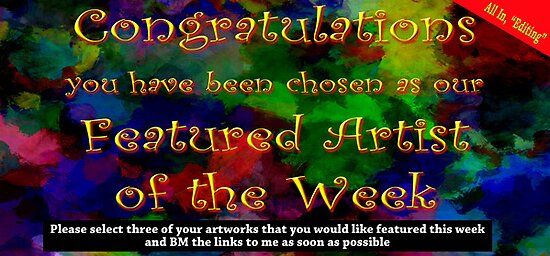 FEATURED MEMBER & PICK OF THE WEEK
Aug 8, 2010 Before and After
For:



Don't You Love Me Anymore?
by restlessd
April 2010
HOMEPAGE FEATURE APR 30TH, 2010


Join me at the Juried Invitational Exhibition…


My Most Featured Image


Bridge of Sighs
March 2010



Thank you to all who have viewed, commented and favorited my art & writing.
Images are copyrighted © 2010 by RestLeSsD Graphics. All rights reserved.
All photographs, images, and text by RestLeSsD Graphics is the exclusive property of RestLeSsD Graphics and is protected under United States and international copyright laws. Please note that copying, displaying or redistribution of this image without the express written permission from RestLeSsD Graphics aka Rhonda Strickland is strictly prohibited. No images are within Public Domain. Use of any image as the basis for another photographic concept or illustration is also a violation of copyright.



RestLeSs Designs ~ RestLeSs D Graphics, is Recommended and Reviewed at Stik.com
Visit My Zazzle Store

Maggie May
♪♪♪♪♪♪♪♪♪♪♪♪♪♪♪♪♪♪♪♪♪♪♪♪♪♪♪♪♪♪♪♪♪♪♪♪♪♪♪♪♪♪♪♪♪♪♪♪♪♪♪
Hello, I am RestLeSsD (RLS are my initials D stands for designs). My main media is Photoshop. I create 3D art & images in Incendia & Apophysis and use these in my creations formed in PS. I also use Picture Window Pro and Corel Photo. I have an Associates degree in Science Multimedia acquired in 2001; a happy accident as I took a Bitmap Imaging class at the local jr. college one summer. This opened a door of opportunities that I never knew existed and a new career for me; a web & graphic designer at my own little company called RestLeSs Designs.
I have also been writing poetry as far back as 1968 and and am so excited to have found Redbubble where I can now share that work with the world!!! Such an exhilirating, validating thing for me as one of my life goals has been to illustrate my writings. Since joining RB I have begun to embark on that bucket list item. And now being able to create my own Blurb book with my images & poetry, it's almost indescribable how wonderful that is. Guess what everyone is getting as a gift from me? LOL
Thanks for letting share this here… I appreciate it…


– - – ♠ – - – ♠ – - – ♠ – - – ♠ – - – – - – ♠ – - – ♠ – - – – - – ♠ – - – ♠ – - –
This RedBubble place is quite a wonderful one. I have only been involved since August 09 but I have been welcomed, embraced, inspired and encouraged beyond anything I had ever even considered possible. I love it here. It is amazing the amount of fabulously talented individuals there are here. I am honored to be among all of you.
I love it here and think I may stay awhile.
♥R♥

Kaleidoscope Show
My sons band T-Shirts are now available – Image shot & manipulated by me:

T-Shirt has been FEATURED at:


Featured in Groups:

PROUDLY A
FEATURED MEMBER July 21 FEATURED WRITERS

Forever Featured Member in Extraordinary Fractalius

A Featured Member:
Food for Thought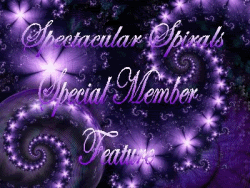 A Featured Artist November 09

A FEATURED ARTIST OCTOBER 15, 2009 at
#1 Artists of RedBubble
---
Proud to be:

!http://images-0.redbubble.net/img/art/size:larg...
Autumn Evening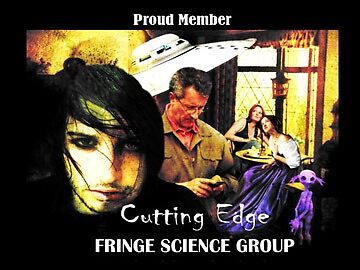 My abstract side finally got brave enough to crawl from under the covers and start to dance… And I am so happy that it found a place to do so. . . Where else but Redbubble would I be able to create to my hearts desire and have people, actual talented artists appreciate and even reward me for these expressions of dreams and music inspirations? What a total and complete salvation and pleasure for this to be happening. . . honestly, sincerely, truthfully.
So, my abstract side – it is taking me to worlds only imagined in my minds eye. As eon . says above, our grandparents could never have believed what is able to be created with this new tech. Even James Cameron said that 10 years ago when he was thinking up his ideas for the movie Avatar he knew he could not make that movie back then. He had such a vision of how he felt it should be presented that he waited. He knew one day there would be the technology created that would help him paint the picture of what he was writing exactly the way he viewed it in his mind and wanted to to convey it.
Back to my abstract side; It has always been there, lurking, hiding, not really knowing how to express itself. And the few times it did dare to come into the daylight it was usually laughed at or chased away. No more, no more. . . With the encouragement of the talented, friendly, awesome artists (some who have become friends) I am able to finally feel free enough, encouraged enough, inspired enough to step out of the box & wave my freak flag :o) Thank you RB & my RB villages for doing that for & with me….
!