670 views – March 21, 2011
Featured in Fine Art Digital Painters and in Digital Brushstrokes July 3, 2010.
Tania's pic of the week, in Before & After July 3, 2010.
Digital photo painting of a male Yellow Warbler, in full breeding plumage, singing amongst the apple blossoms.
Artwork completed in Corel Painter X using a Wacom Tablet. Original image taken with a Canon EOS 7D and 100-400mm f4.5/5.6 lens at Presquile Provincial Park in Brighton, Ontario.
Yellow Warbler – before & after comparison.


Crop Detail

Black Box Frame & Bright White Matted Print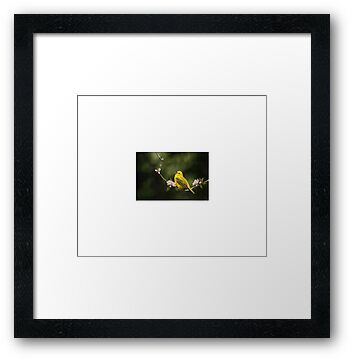 Matching Greeting Card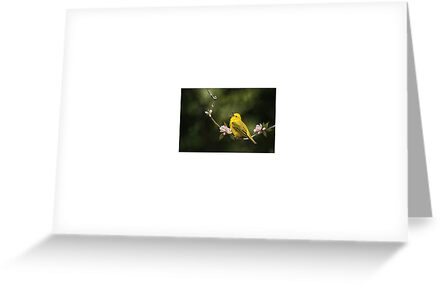 Digital Portrait Painting – Photo Painting Services
Bird Gallery
"**ADD RENEE TO YOUR WATCHLIST** ":http://www.redbubble.com/mybubble/watchlist/add...