1956 views as of 20 Feb 2014
If I could,
I would plant a row of yellow trees
outside your door tonight…..
and alongside the road,
as you drive to work
~ every mile or so.
I'd ask the south wind
to warmly kiss your cheek
and carry with it
a yellow leaf
to land…on your front car seat.
I'd ask the yellow trees
to outshine
every dark shadow
and share their yellow light
with you
on every moonless night.
For though the Winter threatens
more snow, more white
and gray,
I wish you only sunshine
all along the way.
=) x
New Jersey, USA ~ 25 October 2010 ~ Time 1501
Sony DSC-H50 F 8.0 SS 1/30 ISO 100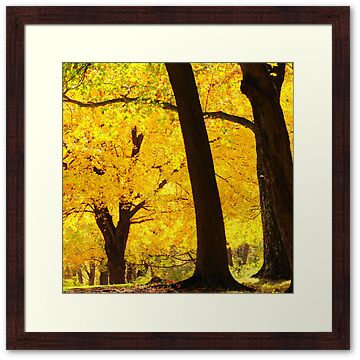 About three months after taking this photo I wrote this poem. In the midst of Winter (January 2011) .