Create Photo Panoramas With Free Microsoft Software!
Create Photo Panoramas With Free Microsoft Software!!
A few days ago I wanted to make a panoramic image by joining together two shots of a rural scene, but Photoshop Elements 7 kept crashing when I tried to start a new Photomerge Panorama. I uninstalled then re-installed the Program hoping that would fix the problem. I also downloaded some Patches/Updates and tried to use it after that. The Photomerge Panorama function worked just fine about 12 months ago and I hadn't tried to use it again until about 2 days ago. The problem existed before the uninstall (very recently) and afterwards. After searching for solutions to this problem online, as well as reading the Answers in their Help Forums, I gave up.
Then I re-visited a Help Forum and found someone suggested trying free software developed by Microsoft called ICE – Image Composite Editor. It's a small program that's very easy to use/understand and can join/stitch a couple of photos together quicker than you can sneeze! (Well, almost!) I highly recommend it!
Microsoft ICE – Image Composite Editor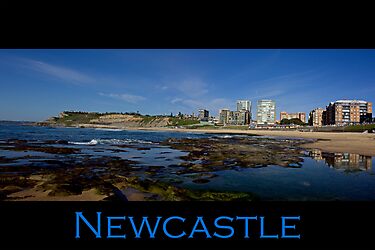 The Start Of A New Day – Newcastle Beach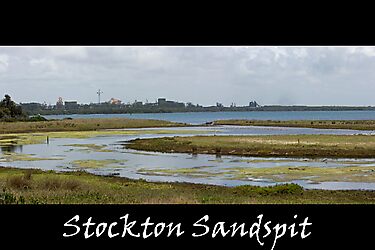 Stockton Sandspit
If you have never stitched a few landscape photos together before, you might become addicted to what it can add to a Landscape Shot. Panoramic Images bring the viewer closer to seeing what the photographer could see out in the field. Naturally, you need to take a photo of the left and right side of a scene (some people on RB also shoot vertically as well as horizontally, stitching multiple photos together) but you don't have to be super-accurate with the framing/composition of your two shots because the software intuitively knows where the common features are in both scenes and almost magically joins them together to make one final image. The critical part of the process is to take all of your shots in quick succession, using all of the same camera settings for all shots so that the exposure and thus the colour intensity/contrasts are highly similar/almost totally identical. Doing so ensures that there should not be a difference in the colour/contrast of the sky etc, so you will not be able to see a visible line where the numerous photos join together.