Man: – Self Portrait.
Where – Rape field in Flitwick, UK
I hope you like it.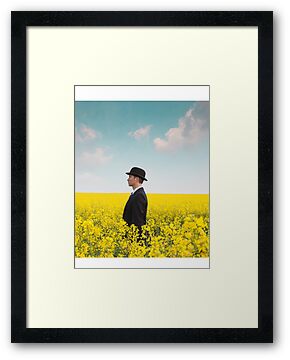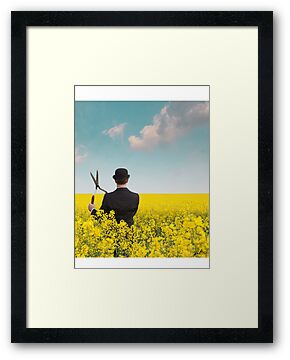 Canon 5Dmkii, 24-70mm at 70mm, f16, 1/30 sec, ISO 320. Tripod used. No filters Used.
I had rushed out of the door to capture a lovely sunrise. As I was snapping away I thought I could maybe fit in a self portrait.
I have the Bowler Hat, Suit, Umbrella I bought from ebay for £15 in total. My father who is a retired hairdresser cut my hair in a 1940's style – by request – and the shot was completed with guess work and various poses using a Giga T Pro shutter trigger in my pocket.
This shot is also available from a photobook collection called 'All Business' by redtree.me
© Copyright David Huxtable-Reid – redtree.me – All rights reserved.