Thank you, thank you, thank you for voting for me and helping me win the challenge in the Wow group. So grateful. Regards Redtree. :-)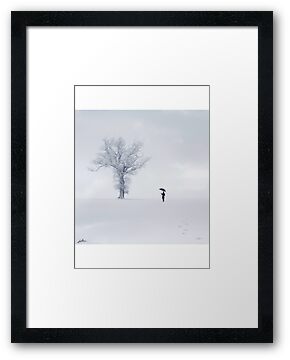 I went out for a little drive to catch the snow fall. This is near Woburn in Bedfordshire. I took quite a few shots of this subject, some with me in it, others without. The holes in the clouds and mist helped to make a wonderful light. It was snowing quite heavily and I took my umbrella. Maybe I'll have to dress up next time.
I hope you like it.
Canon 5D, 24-70mm at 57mm, f/11, 1/30 sec, ISO 100. No filters used. Cropping only. No Photoshop used.
This shot is also available from a photobook collection called Rural Mementos by redtree.me
© Copyright David Huxtable-Reid – redtree.me – All rights reserved.