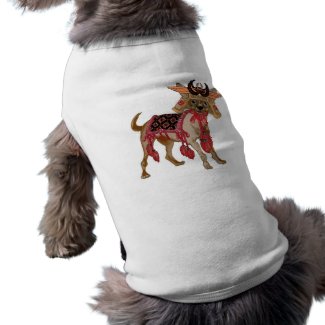 Samurai Chihuahua Pet Clothing
pen and ink drawing on sketchbook paper 8″×9″ coloured on computer
This is from my dream. Ta-Da! It's none other than Samarai Chihuahua! He's Samurai Scotsman's sensei, mentor and all around dogsbody. Look out Taco Bell, here comes Panda Express! Or is that Chihuahua Express? Anyway, I'm probably not going to draw the cats, guinea pigs and sugargliders that were running amok in the dream. The dream was crazy enough without prolonging it by drawing all the kimonoed, samuraied critters.