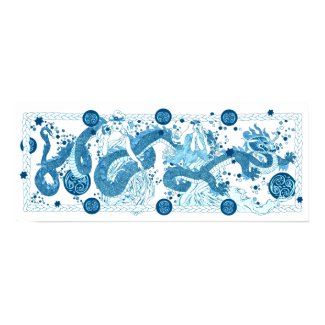 Dragon Tale Poster on Zazzle
Ta-Duh!


Celestial Dragon Tale Beer Mug on Zazzle
9″×11″ ink drawing on sketchbook paper
I had a flying dream. I was on a dragon's back and we kept having to dodge telephone wires so we went higher up. Then we had to dodge stars that were hanging on strings. Every once in a while we would hit one of the stars and they would start to swing back and forth.
There's 3 more pieces to go with this for a total of 4 images. I'm just cross eyed from drawing scales so I have to stop for the night.