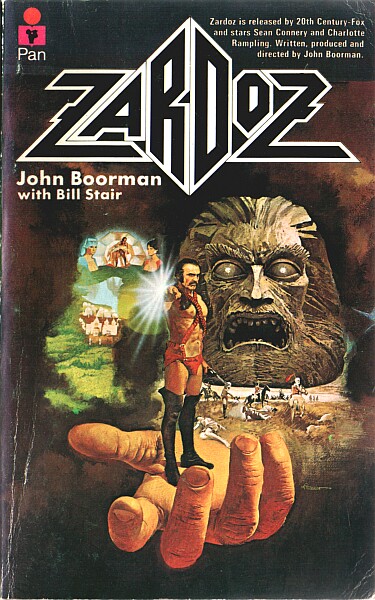 pencil and ink drawing on 9″×11″ sketchbook paper of Sean Connery in his amazing red diaper as a minion of
Zardoz
In the year AD 2293, a post-apocalyptic Earth is inhabited mostly by the "Brutals", who are ruled by the "Eternals" who use other "Brutals", called "Exterminators", as, "the Chosen", warrior class. The Exterminators worship the god Zardoz, a huge, flying, hollow stone head. Zardoz teaches:
The gun is good. The penis is evil. The penis shoots seeds, and makes new life to poison the Earth with a plague of men, as once it was, but the gun shoots death, and purifies the Earth of the filth of brutals. Go forth . . . and kill! All while wearing a fancy red diaper and carrying a six-shooter.