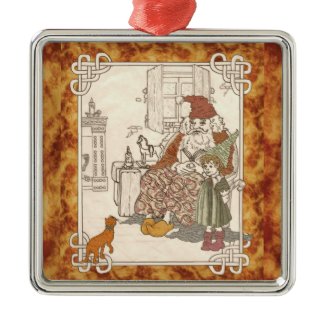 Kris Kringle's Kitty II Christmas Ornament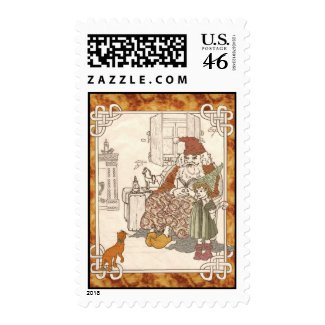 Kris Kringle's Kitty II Postage Stamps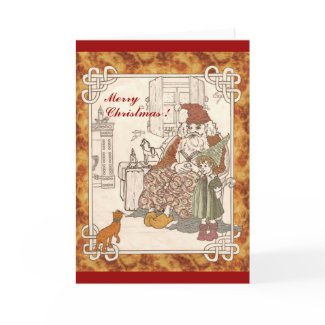 Kris Kringle's Kitty card on Zazzle
this was inspired by Arthur Rackham and the soft muted colours he used.
First I did the ink drawing on 9″×11″ sketchbook paper and then I coloured it in using paint shop which came with Windows. I take the circle pick a colour and that start filling in as though it were a paint brush. When I get an area shaded they way I like it…I sometimes cut and paste and repeat that section and then blend it to the other section with the same circle. I dont know what I'm doing and I'm too cheap to buy an expensive program for something that is just a doodly sort of hobby. My son says to download something called Gimp? Maybe I'll look for it.
Oh! Except the background! I used the inner page of one of my Dad's old books.