Buyers' Booth - CHRISTMAS EXTRAVAGANZA CASHED UP LUNACY 2010
2010 Christmas Awards
Hello and welcome to our end of year Buyers' Booth Extravaganza. It's so bright and shiny we've moved it from its usual home and plonked it here for all to enjoy. Now is it just me or has Buyers' Booth been getting extra excellent of late? Let me walk you through these tasty morsels….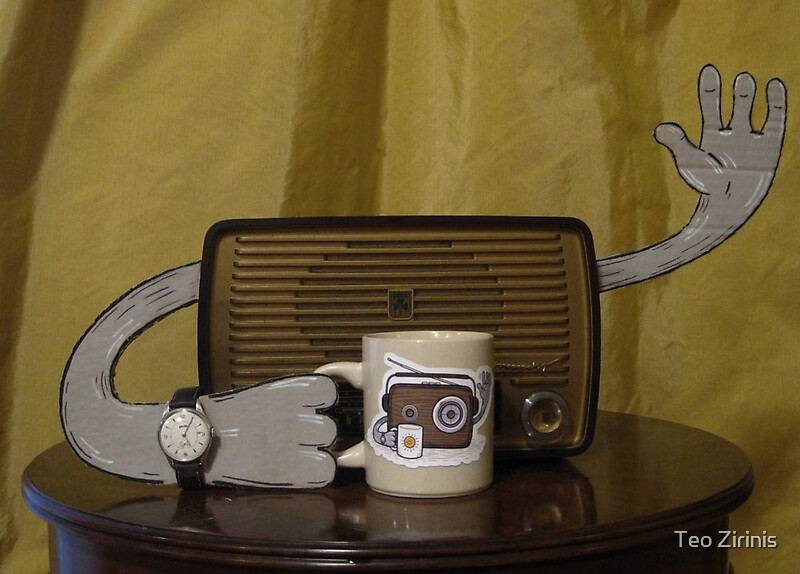 This wins my personal award of 'Baxter's Best'. A radio with arms holding a mug with a sticker on it of a radio with arms holding a mug with the sun on it. Serious effort gone into this madness. So I am stepping up & giving Teo Zirinis $50! Fifty Bucks. He'd better give some back to me as a thank you.
This has so much quirky color and character I just feel like dancing naked. I'm sorry I can't see the lady's face because I bet she has kaleidoscopic eyes. $30 on it's way to you TsipiLevin. Buy something red.
Oh Patrick Brickman, can I say you look as fresh and clean as you feel dear fellow? Of course I can. In fact I have. It's interesting actually, my wife tidies her 'tache with my toothbrush. $30 for you Sir.
This wins a new category called 'Get a plastic mushroom with waving hands into Buyers' Booth and make it look like it's perfectly normal'. Completely bizarre this one is. Do you storyboard for Tim Burton Marion? Well you can buy him a new shirt with your $30.
About five minutes after this Denanarts had to take his photographer to hospital to have the camera removed from his face. Get him a gift old chap, have $30.
This is great, it's very professional. Well shot, nice design elements and logos added. The tee is marvellous of course and even the color scheme and divided backgrounds are well done. Clearly the work of a pro. Then you go "Hold the #$@% up, it's a horse! With human arms!" Just take my money Veneer.
On the subject of consumate professionalism, take Bubble Doll's stunning array of merchandise. More color than Dulux shop, so vivid I kept trying to sniff that strawberry. Didn't work of course, because, well, I don't really need to explain it. Bubble Cash coming your way Bubble Doll.
Last, but by no means least is another brand new category. May I present the award for "Most Amount of Excitement Possible to Fit on a Face" to Riten Aghera of Birmingham, England. Seeing your smile makes me feel immeasurably better, it's a fine and dandy way to end the year, thank you Riten, I am sending you cash.
---
Make sure you post your photos to the Buyers' Booth, because I might give you a fancy financial prize.
if you'd like to see me dress up as Santa, please send credit card details to the usual address.
*HAPPY CHRISTMAS ADORING FANS,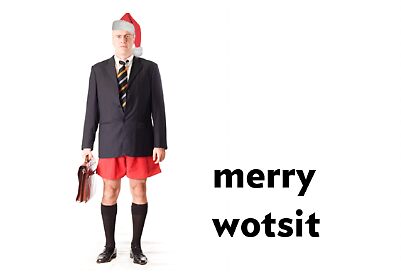 Mr Baxter – Superintendent of Spotting Good Pictorial Efforts*
---
Follow my total lack of movement on "Twitter.":https://twitter.com/mr_baxter
Help my ego and add me to your "watchlist.":http://www.redbubble.com/mybubble/watchlist/add...