© 2011 RC deWinter ~ All Rights Reserved
The Nautilus Chamber
Night is no time to examine the soul.
Yes, it's quiet – too quiet – the jangle of the world put away,
but inhabited nonetheless by spectres chainganged to your memory.
A dim little figure hangs back at the door, timidly peeking, but never steps in.
Who is she, this phantom who's given you breath but could not stay
to watch your wings unfold?
Does she miss you, the daughter of her dreams, or are you one of her spectres,
consigned to the dungeon of her mind, imprisoned there to make life possible?
Lurking in the closet is the stand-in with her face, now smiling, now scornful.
Go ahead and slam the door shut – inside she waits, a cup of tea in one hand,
in the other hand a whip, these gifts inflicted randomly regardless of your needs.
Under your bed creaks a cherrywood casket.
Your father sits up, gazing silently, sorrowfully, too weak to help,
too strong to forget, his hooded eyes reflecting your pain,
his mouth gagged and muzzled by the wish for peace at any price,
even if that price is the destruction of his children.
Playfully gamboling round in the room run the children, sweet and polished,
against whose outline you always were laid, your misshapen angles evident to all,
jagged edges poking out in painful contrast to their alabaster smoothness.
With clumsy chisel the mother hacks away at the substrate, chips flying fiercely,
no pattern in place, desperately trying to shape your spirit into that cookiecutter mold.
When she finally puts the hammer down, the chisel blunted by that vein of diamond hardness
running deep within the core, you're left alone to wander in that wasteland,
vainly hunting to retrieve the ancient pieces carelessly hacked from your person.
Look! – the girls from gradeschool who laughed at your glasses – and there! –
the boys who snickered, called you "Sticks" when you stumbled down the gauntlet of desks
to that vast, black board to chalk a sum, your shoulders hunched in despair,
afraid to meet the gaze of anyone.
Huddled in the corner are the girls in the Ann Taylor sweaters, with perfect nails
and smooth bright hair faultlessly trained to coil about their vulpine faces,
Mayflower noses twitching slightly as you pass,
ladylike smiles of scrupulous politeness pasted on when in public –
tongues surgically skillful when not.
Here and there a friend peeks out, disheveled and naive,
but some of them are dead
and others scattered to the winds of time and circumstance,
a ragtag handful like yourself,
warily circling the penumbra of the campfire in the thick black night
of bourgeois culture,
keen senses scenting out the falseness, fakery, and wanting none of it.
These ghosts are overlaid sometimes with forms of others come forth
to take their places, but their roots are shallow
and any strong gale might topple them like poorly-planted poplars in a break.
You turn and see old lovers laughing in relief at their escape, holding,
like Olympian judges, placards scoring all your flaws.
Prominent among them stands the man that put you on that fragile pedestal –
you let him! – and with his sledgehammer from hell proceeded to bash the base
to smithereens, then wondered why you fell and broke your spirit and your heart.
Up on the walls are the faces of heroines long dead, forgotten by or not known
to most of the now living, women of courage and vision and strength,
unafraid to meet the slings and arrows of outrageous fortune in their holy crusades.
You gaze at them sadly, wanting to be them, but reaching deep inside you find
not courage but fear, your strabismic vision unfocused, too myopic to pierce unaided
the mantle of the herd to grasp apocalyptic wisdom.
At the bottom sits your strength, a paltry bundle cobbled up from what you find
left over when your rage and need and wanting are appeased and quiet for the nonce.
These frail faulty attributes no heroine make.
These spectres can't survive the light of day with its relentless rays.
The mind sucks up all the oxygen that sparks their embers into fire in the night.
So that's the time – the broad bright noon – to remember your life, in strong sunlight,
on the table of reason through the glass of logic.
That's the time to climb those cluttered corridors spiraling to the nautilus chamber
to examine the soul.
© 2011 RC deWinter
Heavily-textured digital oils from an original photograph shot near Summerside, Price Edward Island, Canada, September 2003. Best viewed large for detail.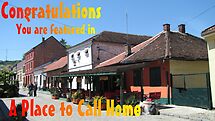 Tech specs: Photoshop, Xero, Virtual Painter