© 2011 RC deWinter ~ All Rights Reserved
I was relaxing in a folding sling chair at our annual family reunion in a park in Fairfield, Connecticut, idly looking around for something to photograph. My eye fell upon this single white clover blossom sitting alone in the grass among its own foliage.
When I examined the resulting shot closely, what did I discover but a four-petalled leaf among the greenery? Can you find it?
Digital oils from that photograph, shot July 30, 2011.
Tech specs: Photoshop, Filter Forge, Filters Unlimited, Xero Lineart, Arkvis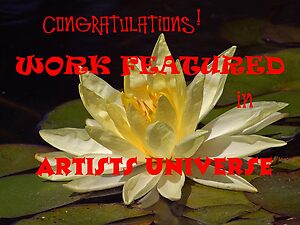 25% of all sales of this picture will be donated to the Susan G. Komen for the Cure Foundation.