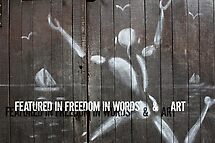 *© 2010 RC deWinter ~ All Rights Reserved
A visual hommage to journalist and author Lafcadio Hearn, born in Greece in 1850 to an Irish military father and a Greek mother.
Raised in Dublin, he emigrated to America at nineteen and made his mark as a yellow journalist at the Cincinnati Daily Enquirer, one of the city's largest circulating dailies of the time. Hearn's work was known for its darkness (murders were a specialty) as well as its sympathetic portrayal of the disadvantaged.
In 1877, he moved to New Orleans; his writings, for several papers, celebrated the diversity of that city. His work was also published in national journals such as Harper's Weekly and Scribner's and contributed much to the reputation of New Orleans as a center of excellent regional food and voodoo culture.
Hearn spent some time in Martinique as a correspondent for Harper's and then made his way to Japan on a short-lived newspaper assignment. He fell in love with the country, however, remained there, became a teacher and eventually a university professor. He married a Japanese woman and is today best remembered for his writings on Japan and China, including books on pre-industrial Asian culture and collections of folk tales, as well as one of the leading translators of the writings of Guy de Maupassant. I am especially enamored of his Chinese folk tale, The Soul of the Great Bell.
Lafcadio Hearn died at age fifty-four and is buried in Tokyo. Today there is a cultural center named after him at the University of Durham in England.
Digital oil painting.*