© 2010 RC deWinter ~ All Rights Reserved
The shade of a Victorian gentleman, who seems to be holding a bouquet of yellow roses, gazes out from a window at Osborne House. It may be the ghost of Prince Leopold, Duke of Albany, Earl of Clarence and Baron Arklow.
Osborne House, on the Isle of Wight off the southern coast of England, was the beloved summer residence of Queen Victoria and Prince Albert. Designed by Albert, it is the place where Queen Victoria died in 1901. It is said to be haunted and several people over the years have claimed to have seen spirits in the rooms and hallways. One of the most famous is the ghost of Leopold, Victoria's youngest son. He was a hemophiliac who died at age 31, but had served as his mother's unofficial secretary and spent many of his summers at Osborne House. A houseworker witnessed Leopold's spirit in the room that used to be his.
Digital oil painting based on the ghostly tales of Osborne House, after an original photograph shot in 2005.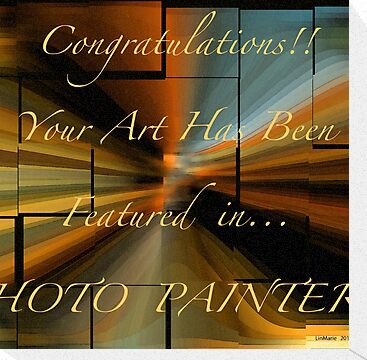 Tech specs: Photoshop, Filter Forge, Xero, Arkvis