2012, end of the world or something beyond our cosmic understanding?
I believe 21st December 2012 is the start of a new age of realization, of an invisible doomsday that might wake people up to the reality of losing our most precious resource and lifeblood, the Earth and humankind.. A time of renewal, to advance mankind beyond the last 2000 years, to awaken new spirits, inside us and in the outside world.
Will it be the end of the world as we know it, or a time to celebrate a new era in the evolution of mankind, driven by a desire for peace and understanding by man and woman everywhere, one can only hope.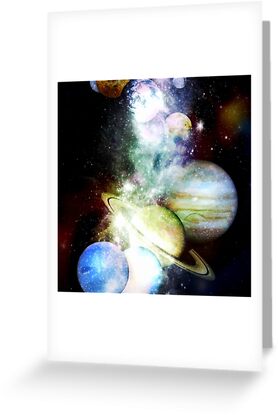 CyberSky 21.12.2012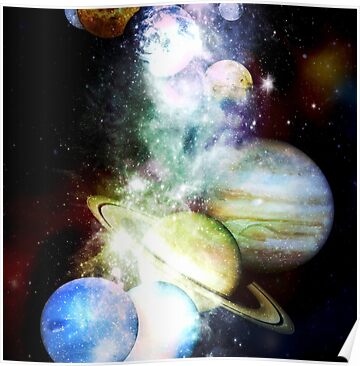 The planets came from Wikimedia as is, I think, I saved them ages ago, the rest is brush work in PSE and edited in Picnik.
For more interstellar art see my SPACE AGE COLLECTION