JAN.2013= 290 VIEWS
FEATURED IN ASTROLOGY GROUP JAN.23 WON VOUCHER CHALLENGE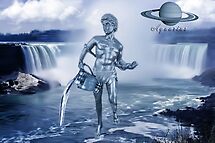 This image is © Bonita Rapture777. You may not use this image (in whole or in part). All Rights Reserved.
Copying, altering, displaying or redistribution of any of this image without written permission from the artist is strictly prohibited..
Purchasing this artwork does not transfer copyright.
CAPTURE OF NIAGRA FALLS CANADA,ADDING IN CHARACTER AND JUG WITH WATER POURING OUT VIA PHOTOSHOP LAYERS MAKING THE PICTURES THE AGE OF AQUARIUS…ZODIAC SIGN.
CLICK LINK TO READ MORE ABOUT AQUARIUS HUGS AND MEANING