SEPT.27-2012=189 VIEWS TY TO ALL HUGS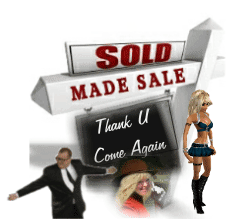 SALE SEPT25-2012
CHECK OUT MY VIDEO I MADE UP BELOW



PICTURES I CAPTURED IN NIAGRA FALLS CAPTURED FALLS PICTURE EARLIER IN THE DAY ADDING CAPTURED PICTURES OF NIK INTO THE DAYTIME PICTURE OF THE FALLS DOIN IT MY WAY LOL
Daredevil Nik Wallenda has become the first person to walk across Niagara Falls on a high wire.
Tens of thousands of people gathered at the falls and millions more were believed watching on television as Wallenda crossed some 200 feet in the air on a two-inch-wide wire strung over the raging waters of Horseshoe Falls, the largest of the three falls that make up Niagara Falls.
Wallenda trotted in his final steps across the wire and stepped into Canada, barely 25 minutes after he started.
After he greeted his wife and family, Wallenda was approached by customs agents, who asked him for his passport, which he presented.
"No, I'm not carrying anything over. I promise," he said.
"What is the purpose of your trip sir?" the agent asked.
"To inspire people around the world," Wallenda said.
Wallenda said the mist and the winds midway across the walk were the biggest challenge.
"It's all about the concentration, the focus, and it all goes back to the training," he said.
"I'm grinning from ear to ear because I can see I'm here. I made it," he added.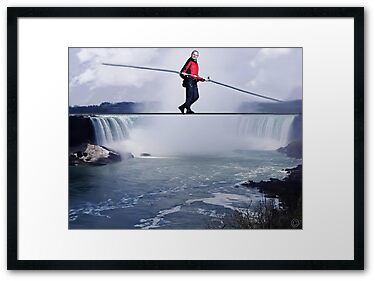 http://abcnews.go.com/Entertainment/niagara-fal...

CHECK OUT VIDEO I MADE UP BELOW