http://www.redbubble.com/groups/redbubble/chall...
First time iv ever done a cartoon lol,Drawing its all coming back to me lol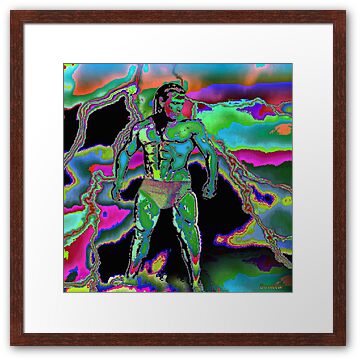 Radioactive material has blown over an area during a storm thus,Contaminating water for domestic use turning alligators contaminated with doses of high radiation, Abraxas comes to the radioactive waters with special powers of morphing himself into a radioactive Alligator Slayer , A vicious battle taking them out one by one, he clears the waters of the gators leaving a clear pathway for the divers to clean up the radioactive waters .The whole town cheered as Abraxas morphs himself back into his normal body. Singing See Ya Later Alligator!!
Designed this Cartoon Character with Alligator to the right, done with colourful design with a bit of cycodelic pattern