DEC 2012=337 VIEWS
MY STOLEN WORK SEE JOURNAL WRITE UP HUGS CLICK HERE
This image is © Bonita Rapture777. You may not use this image (in whole or in part). All Rights Reserved.
Copying, altering, displaying or redistribution of any of this image without written permission from the artist is strictly prohibited..
Purchasing this artwork does not transfer copyright.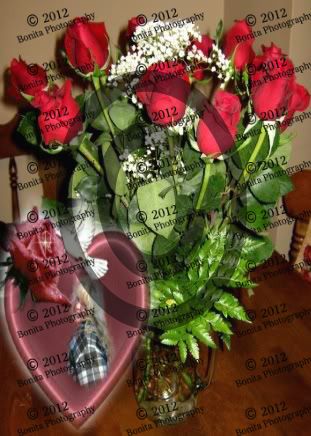 Done up in photoshop using layers ect. texture and manipulation Picture was my roses i had gotten for valentines day I captured a few pictures of them.of my roses i received for valentines picture i used and manipulated THIS PICTURE I USED TO CREATE I HAVE WATERMARKED FOR THIS SITE BUT HAVE IT WITHOUT WATERMARK USING IT FOR THIS PHOTO PICE I CREATED
NOTICE:DEC.06-2012 I HAVE JUST FOUND OUT MY WORK WAS STOLEN PUT ON A WALLPAPER SITE TAKEN AND CLAIMED BY THIS PERSON AS THERE OWN I AM TAKING LEGAL ACTION AND HAVE TAKEN OFF MOMENTS AGO I HAD POSTED HOW I CREATED THIS PIECE STEP BY STEP BECAUSE IT WAS STOLEN I HAVE TAKEN OFF HOW I CREATED THIS AS FOR THIS PERSON NOT TO HAVE HOW I CREATED IT BEING I AM TAKING LEGAL ACTION AGAINST MY WORK BEING STOLEN ..IN STEALING MY WORK THEY CHANGED THE COLOUR SLIGHTLY I NOTICED AS WELL..BUT THERE IS NO WAY NO ONE COULD HAVE CREATED THIS PIECE IT WAS DONE A SPECIAL WAY THAT NO ONE COULD HAVE DONE IT EXACTLY LIKE I HAVE DONE IT THAT IS FACT WE WILL SEE WHAT HAPPENS I AM FILLING OUT PROPER FORMS NOW IN TAKING ACTION AGAINST THIS*