400 VIEWS TY HUGS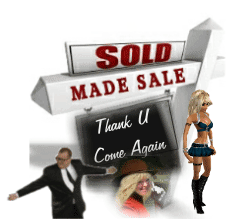 MADE SALE AUG.3-2013 SOLD 8 WOMANS REMOTE CARD IM THRILLED
THIS WAS KINDA ONE OF MY FAVORITES CREATIONS THE TIME IT TOOK WAS SO WORTH IT THANK YOU ..YOU HAVE MADE THIS ARTIST SMILE HUGS.
DEDICATED TO ALL WOMAN WHO WISH THEY HAD THIS TYPE OF REMOTE LOL HA HA

This image is © Bonita Rapture777. You may not use this image (in whole or in part). All Rights Reserved.
Copying, altering, displaying or redistribution of any of this image without written permission from the artist is strictly prohibited..
Purchasing this artwork does not transfer copyright.duplicating, printing, publishing (even on a web site), reproducing, storing, or transmitting by any means what so ever.
TOTALY DESIGNED PIECE BY PIECE ALL DONE WORKING IN PHOTOSHOP DOING LACE AND COLOUR DRAWING OUT THE OUTLINE OF A REMOTE AND CHOOSING COLOUR EACH BUTTON I MADE UP PAINTING ECT SHAPE IS DONE SEPARATELY IN PHOTOSHOP ALONG WITH THE FONTS ECT..THIS WAS A BIT
DIFFERENT AND A LITTLE TIME CONSUMING TRYING TO GET ALL
THE WORDS SO ONE COULD SEE GOOD EVEN THOUGH THERE SMALL BUT I AM PLEASED WITH THE END RESULT IN DESIGNING THIS REMOTE CONTROL BEING MY TOTAL MADE UP DESIGN…
A FUN REMOTE FOR WOMAN FOR A LAUGH BUT I THINK WE CAN ALL
RELATE TO THE BUTTONS ON THIS REMOTE CONTROL WHAT DO YA THINK LOL? NOW TELL ME WHAT WOULD BE THE FIRST BUTTON U PUSH LOL