Countdown to extinction …. Megadeth DVD cover; Photography by Ragman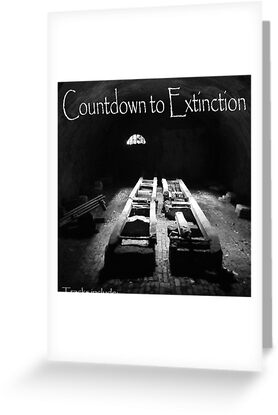 Megadeth is an American heavy metal band from Los Angeles, California, formed in 1983. Founded by guitarist/vocalist Dave Mustaine and bassist David Ellefson following Mustaine's departure from Metallica, the band has since released twelve studio albums, three live albums, two EPs, twenty six singles, thirty-two music videos, four compilations and one Box Set.
In January 1992, Megadeth entered Enterprise Studios in Burbank, California with co-producer Max Norman. Norman, who had mixed Rust in Peace, would be integral in Megadeth's resulting musical makeover, pushing for shorter, less complicated, and more radio-friendly songs.
The band spent four months in the studio with Norman, writing and recording what would become Megadeth's most commercially successful effort, Countdown to Extinction. The album was the first to feature writing contributions from each band member, and was even named by drummer Nick Menza.
On July 14, 1992, Capitol Records released Countdown to Extinction. The album was an instant hit, debuting at #2 on the Billboard Top 200 album charts in the US, and #5 in the UK.
Anchored by the Mainstream Rock hits "Symphony of Destruction", "Foreclosure of a Dream", "Countdown to Extinction" and "Sweating Bullets" the album quickly went double platinum in the US, and received a Grammy nomination for Best Metal Performance in 1993.
The album's title song, "Countdown to Extinction" also gave Megadeth the distinction of being the only metal band to ever win the "Doris Day Music Award", presented to the band by the Humane Society of the United States in 1993 for "spotlighting species destruction and the horrific 'sport' of canned hunts".